Divorce Representation in Leesburg
Your Compassionate Guide through a Divorce -
(352) 503-4111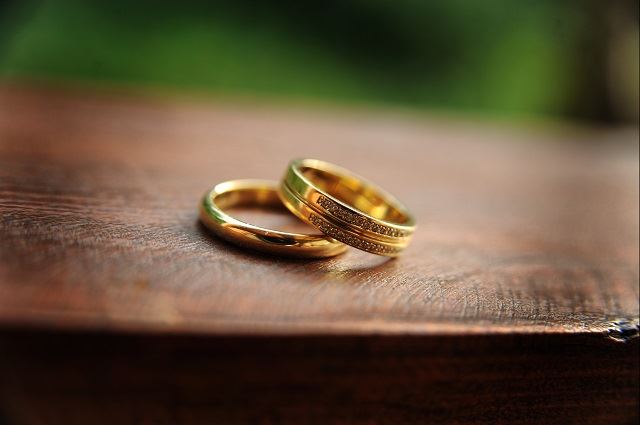 No one says "I do" with the intent of ending the marriage, but the reality is that a large percentage of marriages end in divorce. A divorce is one of the most emotional and stressful experiences a person can go through. At the Law Office of Jody L. Fisher, we strive to help partners dissolve their marriages peacefully and with as little strife as possible. Our law firm has helped men and women throughout West Lake County file for divorce, including flat fee uncontested or agreed divorces.
Leesburg divorce attorney Jody L. Fisher has helped numerous people dissolve their marriages and works to provide the following services, which include:
Property division
Settlement agreements
Shared parenting agreements
If you are considering filing for divorce, contact the Law Office of Jody L. Fisher first. Call us at (352) 503-4111.
Navigating a Divorce
The hope is always that agreements can be made and matters negotiated and settled outside of court. If both parties agree on all of the details relating to the end of their marriage, an agreement is prepared and filed with the court, and there is no court appearance required.
However, if matters are not easily resolved outside of court, temporary orders are then needed to address child or spousal support and child custody. A court hearing will be held – and if that doesn't work, a trial before a judge is held. Attorney Fisher tries to avoid this where possible and always does everything she can to make the process as stress-free for your family as possible.
What is Collaborative Divorce?
Collaborative law is a relatively new way of handling divorces in the United States. Developed in the early '90s, collaborative divorce is a completely different way of approaching marriage dissolution. Each party retains his or her own attorney, but this system is done completely outside of the courtroom. The mindset of this type of divorce is totally toward cooperating and reaching an amicable agreement in all aspects of your divorce, including child support, alimony, child custody, property division, and other issues.
Benefits of Collaborative Divorce
There are several benefits a collaborative divorce offers.
Faster resolution – Naturally, when things are done outside of the courtroom there is a much greater likelihood that the processes of divorce will move faster.
Less expensive – As you might expect, a faster less-complicated divorce also means less money needs to be spent on legal expenses.
More amiable process – When a successful collaborative divorce occurs there is less hostility between the divorced couple as a result, which means less stress overall. The collaborative process means that the spouses are working together, not fighting each other. If there are children involved, this results in a positive impact for them as well.
Is Florida a No-Fault Divorce State?
In the state of Florida, the law concerning the "dissolution of marriage" is one of "no fault," which means that the cause of the divorce doesn't matter to the courts. The only basis that is required to file for divorce is that "the marriage is irretrievably broken" and that at least one of the parties is a Florida resident.
To meet the residency requirement, one of the parties must have continuously resided in Florida for six months prior to filing, and you must prove this in court with a driver's license or residency witness. If you have not been a Florida resident for more than 6 months, you may not file for divorce in the state of Florida — unless there are specific emergency reasons for the court allowing jurisdiction to be in this state.
The Process for Filing for Divorce in Florida
When you do "file" for divorce, a legal pleading called a "petition for dissolution of marriage" will be prepared, signed by you and your lawyer, and then filed with the Clerk of the Circuit Court. The Clerk then places the petition in a folder and assigns a case number, so that the term "filing" for divorce actually involves placing the petition in a file at the courthouse.
Having a lawyer on hand to ensure that the paperwork is filed correctly and is being processed expediently can prevent delays or even dismissals. Too many people who have done the paperwork themselves discover too late that their paperwork was completed incorrectly and find that they have to begin again. This can be a nightmare if one of the spouses is uncooperative, and can make your desire to begin your life fresh seem like a far-off dream.
Further reading: Military Divorce in Florida
Contact the Law Office of Jody L. Fisher at (352) 503-4111 for a consultation about your situation. Based in Leesburg, we serve families throughout West Lake County.